Yes, I was also surprised when I got bug in install process. But I want write this short article, and possible help to somebody.

Ordinary Apple update use a lot less time than is shown on the timer of progress. But not this time. In some moment is start shown message "Less than a minute remaining…", and is stuck…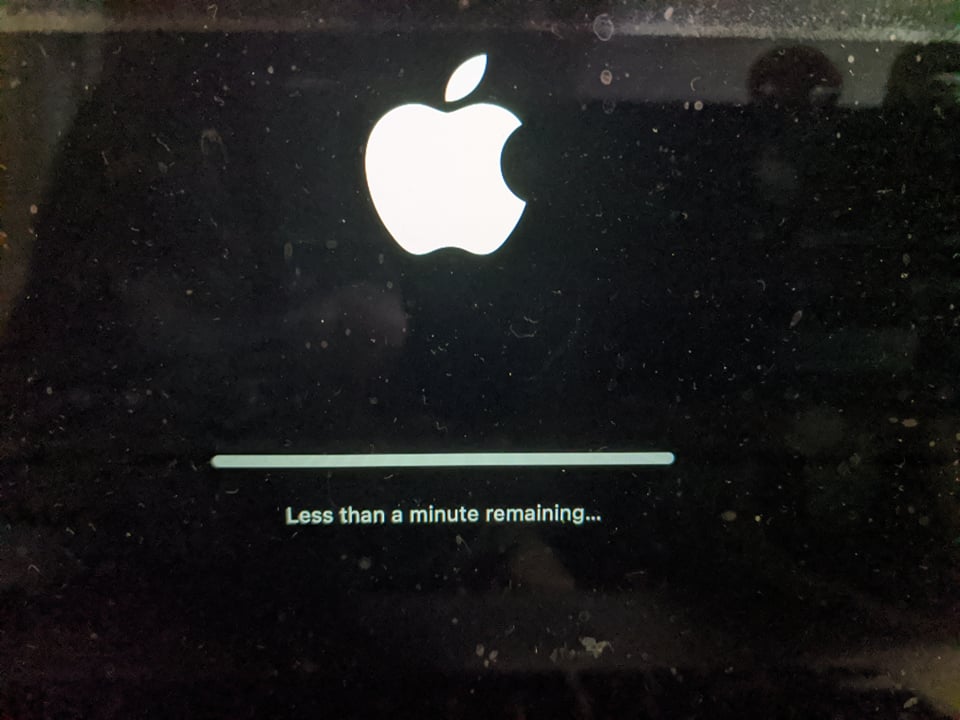 Fast search in Google, shown about this problem was persist with beta version of Big Sur. And some people advice just wait… Long time wait. Someone wait all night, someone 7+ hours.

This advice safe my computer. I wait exactly 7 hours, after this MacBook automatically restarted, and install process continued and successfully finished. I even feel is have watchdog timer what wait 7 hours if install process stuck…

As I read comments now, after a lot of people met same problems, if you restart computer manual, is can make damage your MacBook. So, I can advice wait, if you meet similar situation.

Good luck to everyone!