I can tell, this is my first real travel in my life and first flight on a plane.
I'm Ukrainian and my name is Mykhailo Radzievskyi. I'm 33 years old and at start June 2015  I with my mom going to Thailand for 2 months. All my life I stay in Ukraine and live in Kyiv – capital of my country, so next thinking about my travel I will compare with Kyiv and Ukraine.
For flight to Thailand I choose direct flight Boryspil – Bangkok, PS-271 Ukrainian Internetional Airline, ticket price 380$. Flight length – 10 hours.
Thank you to my friend for bring us to airport. We arrived early, fast pass all checking and going to duty free zone for wait our plane.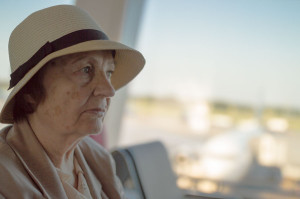 Our plane Booing 767. I was surprised about how is little and how can flight without landing more than 7,500km.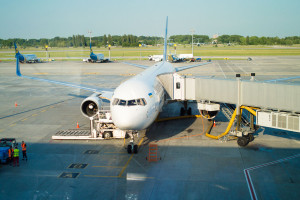 After waiting one hour in airport we going inside plane.
Flight was delayed more than 1 hour because we wait some passengers from another plane who delay also. Is seem chain of delay.
After our plane get enough speed we take off from land, and going to flight. Amazing feeling when you feel speed and see how land, tree, roads, building start be smaller and smaller and soon we on the cloud height and than higher… Very beautiful, I regret about I can't take pic with my camera outside plane, because take pic from windows is always lost quality.
On screen inside flight sometime was showed interesting information about map where we are now, height, speed and temperature. Ordinary height was more than 11,000 meters, speed 902km/h, temperature outside up to -60C.
Food was tasty, I choice chicken with rice, my mom ate potatoes with fish.
Toilet is was interesting for me also, I very like to see how all made inside plane. I surprised about toilet door, what look seem ordinary wall. And interesting construction of water valves, where need press for water go out.
Second day of flight I woke up before sunrise and we meet sunrise under Indian clouds. Very beautiful to see moon near plane and clouds below.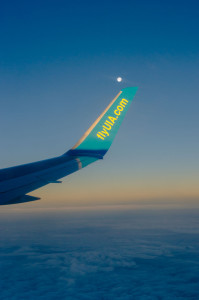 Very beautiful clouds. Sometime we saw cities, roads, rivers, but all it was so far…
In plane was showed very strange movies. Is hard to explain, is seem was produced on very poor Indian Film Studio, but as I saw titles is produced from USA. Sad, I not remember movies names. Headphones was amazing poor quality, I feel is cost less than 0.05$ per each, because I can't understand any words from movie, heard only noise and some very quiet sounds. All time I thought is problem movie or my chair, but later I tried connect my headphones, and heard very good and loud sound. And I was very surprised when before landing flight attendant came and take headphones from all passengers… They use it second time? Mean I used headphones what was before in some another ears, hmm. I really thought about is will be gift to passengers for they remember this poor sound.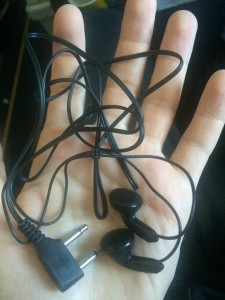 Food second day was also much less tasty.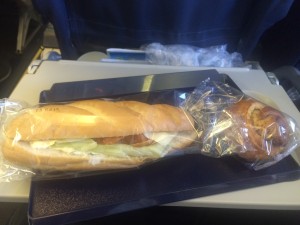 Near Bangkok plane start prepare to landing. We flight few circles for lost height and lending to Suvarnabhumi Airport.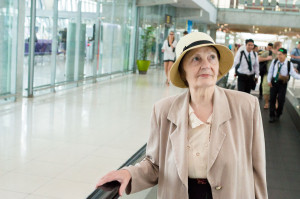 Before we heard about this Airport very big, much more bigger than Airport Boryspil in Ukraine. But as is ordinary happened, we not was impressed about size, yes of cause is bigger, but is goo organized and you can't lost when follow arrows.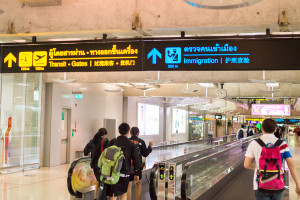 After pass immigration control, we receive our baggage and going on taxi to apartment what we rent. We used TAXI-METER for going to another part of city, and road cost for us almost 600 Baht [20$].